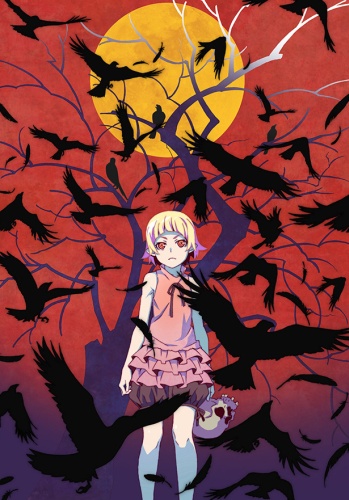 [BDRIP] Kizumonogatari [傷物語] MOVIE VOL.3
Alternative Titles
English: Kizumonogatari
Official Title Kizumonogatari
Official Title 傷物語
Type Movie, 3 movies
Year 08.01.2016 till 06.01.2017
* Based on a light novel written by Nishio Ishin and illustrated by Vofan.
It is the afternoon of March 25, the day of the school year closing ceremony, and Araragi Koyomi's second high school year is at an end. As he, like many other perfectly normal students such as himself, heads into the spring break that precedes his third and final year, Hanekawa Tsubasa, the braided, bespectacled honour student from his grade, tells him about a rumour according to which there is a vampire in town.
That night, Koyomi finds a bloodstained woman with torn limbs seeking help on the underground platform, a woman who fits Hanekawa's description to the letter: a beautiful blonde with spine-chillingly cold eyes. That fateful meeting meant Koyomi's last spring break would not be like any other, and he himself was about to cease to be just another normal student; he had run into none other than the greatest among aberrations, the most powerful of all monsters. That night, Araragi Koyomi had met the legendary, centuries-old vampire Kiss-shot Acerola-orion Heart-under-blade, who would remove him from the world of normal people and throw him into the nocturnal world, a chaotic world of deities, ghosts, curses, and all other imaginable sorts of supernatural beings, items, and events.
*Uploaded [email protected]https://animerss.com
*Do not simply copy and paste the download links to your site. (Thank you!)
いつもありがとうございます!
プレミアムアカウントの有効期限が切れたら、なるべく以下のリンクから新アカウントを購入して頂けませんか。
RapidGator -> https://rapidgator.net/article/premium/ref/22000
Aniemrssご支援いただき、ありがとうございます。
FREE DOWNLOAD/無料ダウンロード :
RG (RapidGator)
Kizumonogatari Movie III – Reiketsu-hen (1080p Blu-ray 8bit AAC).mp4