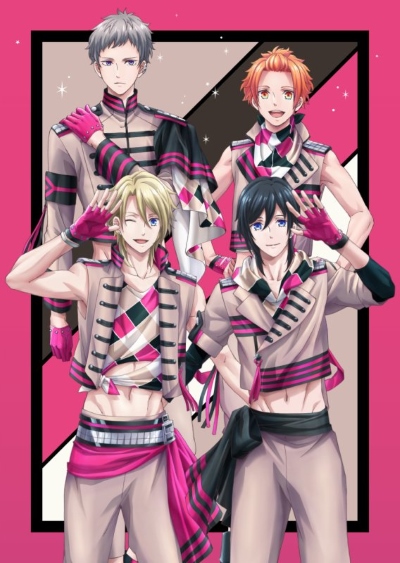 [TVRIP] B-Project: Zecchou Emotion [B-PROJECT~絶頂*エモーション~] 第01-03話
Alternative Titles
English: B-Project: Zeccho*Emotion
Official Title B-PROJECT~絶頂*エモーション~
Type TV Series, unknown number of episodes
Year 12.01.2019 till ?
Our protagonist, Sumisora Tsubasa, just got a job as a new A&R person at Gandala Music, one of the biggest record companies in the business.
Almost like it was a trap, as soon as she started with the company, she was put in charge of the idol unit, "B-PROJECT." Being in charge of B-PROJECT meant that she was in charge of the three groups, "Kitakore," "THRIVE," and "MooNs." Because this is her first job, things don't go that well and she's faced with various trouble and accidents.
Be ambitious along with the ten BOYS who are all very different!
*Uploaded [email protected]https://animerss.com
*Do not simply copy and paste the download links to your site. (Thank you!)
いつもありがとうございます!
プレミアムアカウントの有効期限が切れたら、なるべく以下のリンクから新アカウントを購入して頂けませんか。
RapidGator -> https://rapidgator.net/article/premium/ref/22000
Aniemrssご支援いただき、ありがとうございます。
FREE DOWNLOAD/無料ダウンロード :
RG (RapidGator)
B-Project Zecchou Emotion – 01 (BS11 1280×720 x264 AAC).mp4
B-Project Zecchou Emotion – 02 (BS11 1280×720 x264 AAC).mp4
B-Project Zecchou Emotion – 03 (BS11 1280×720 x264 AAC).mp4