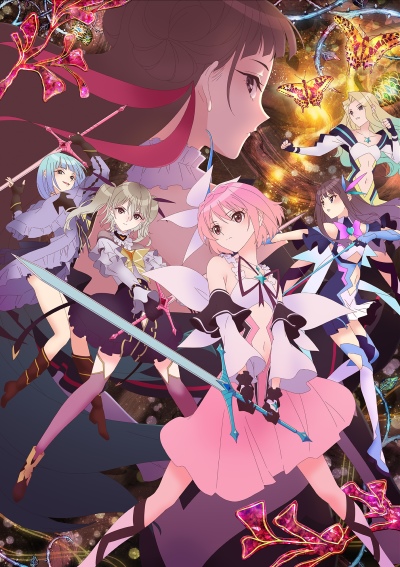 [TVRIP] Blue Reflection Ray [BLUE REFLECTION RAY/澪] 第01-24話 全
Alternative Titles
English: Blue Reflection Ray
Official Title BLUE REFLECTION RAY/澪
Type TV Series, 24 episodes
Year 10.04.2021 till ?
Optimistic Hiori can't turn away anyone in need. Clumsy Ruka can't seem to make friends, even when she tries. Together, this unlikely pair will use the power as Reflectors to help those in need with their emotional struggles and change the world.
*Uploaded [email protected]https://animerss.com
*Do not simply copy and paste the download links to your site. (Thank you!)
いつもありがとうございます!
プレミアムアカウントの有効期限が切れたら、なるべく以下のリンクから新アカウントを購入して頂けませんか。
RapidGator -> https://rapidgator.net/article/premium/ref/22000
Aniemrssご支援いただき、ありがとうございます。
FREE DOWNLOAD/無料ダウンロード :
RG (RapidGator)
Blue Reflection Ray – 01 (TBS 1280×720 x264 AAC).mp4
Blue Reflection Ray – 02 (TBS 1280×720 x264 AAC).mp4
Blue Reflection Ray – 03 (TBS 1280×720 x264 AAC).mp4
Blue Reflection Ray – 04 (TBS 1280×720 x264 AAC).mp4
Blue Reflection Ray – 05 (TBS 1280×720 x264 AAC).mp4
Blue Reflection Ray – 06 (TBS 1280×720 x264 AAC).mp4
Blue Reflection Ray – 07 (TBS 1280×720 x264 AAC).mp4
Blue Reflection Ray – 08 (TBS 1280×720 x264 AAC).mp4
Blue Reflection Ray – 09 (BSi 1280×720 x264 AAC).mp4
Blue Reflection Ray – 10 (BSi 1280×720 x264 AAC).mp4
Blue Reflection Ray – 11 (TBS 1280×720 x264 AAC).mp4
Blue Reflection Ray – 12 (TBS 1280×720 x264 AAC).mp4
Blue Reflection Ray – 12.5 (TBS 1280×720 x264 AAC).mp4
Blue Reflection Ray – 13 (BSi 1280×720 x264 AAC).mp4
Blue Reflection Ray – 14 (BSi 1280×720 x264 AAC).mp4
Blue Reflection Ray – 15 (BSi 1280×720 x264 AAC).mp4
Blue Reflection Ray – 16 (BSi 1280×720 x264 AAC).mp4
Blue Reflection Ray – 17 (BS6 1280×720 x264 AAC).mp4
Blue Reflection Ray – 18 (BS6 1280×720 x264 AAC).mp4
Blue Reflection Ray – 19 (BS6 1280×720 x264 AAC).mp4
Blue Reflection Ray – 20 (BS6 1280×720 x264 AAC).mp4
Blue Reflection Ray – 21 (BS6 1280×720 x264 AAC) v2.mp4
Blue Reflection Ray – 22 (BS6 1280×720 x264 AAC).mp4
Blue Reflection Ray – 23 (BS6 1280×720 x264 AAC).mp4
Blue Reflection Ray – 24 END (BS6 1280×720 x264 AAC).mp4