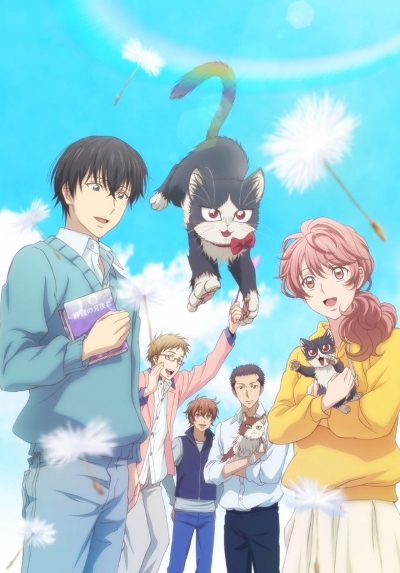 [TVRIP] Doukyonin wa Hiza, Tokidoki, Atama no Ue. [同居人はひざ, 時々, 頭のうえ.] 第01-03話
Alternative Titles
English: My Roommate Is a Cat
Official Title 同居人はひざ, 時々, 頭のうえ.
Type TV Series, 12 episodes
Year 09.01.2019 till ?
The story of Mikazuki Subaru, a novelist who is shy and struggles in relationships with other people, and a cat who was dumped by humans and lived a tough life on the streets. Through a twist of fate, the two of them end up living together. This heartwarming tale illustrates day-to-day life through the eyes of both man and cat. These moments seem trivial, but as they build upon themselves, the two become family and find happiness in their life together.
*Uploaded [email protected]https://animerss.com
*Do not simply copy and paste the download links to your site. (Thank you!)
いつもありがとうございます!
プレミアムアカウントの有効期限が切れたら、なるべく以下のリンクから新アカウントを購入して頂けませんか。
RapidGator -> https://rapidgator.net/article/premium/ref/22000
Aniemrssご支援いただき、ありがとうございます。
FREE DOWNLOAD/無料ダウンロード :
RG (RapidGator)
Doukyonin wa Hiza, Tokidoki, Atama no Ue. – 01 (AT-X 1280×720 x264 AAC).mp4
Doukyonin wa Hiza, Tokidoki, Atama no Ue. – 02 (AT-X 1280×720 x264 AAC).mp4
Doukyonin wa Hiza, Tokidoki, Atama no Ue. – 03 (AT-X 1280×720 x264 AAC).mp4