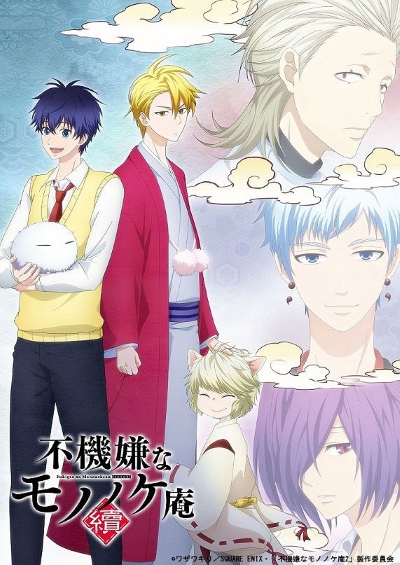 [TVRIP] Fukigen na Mononokean: Tsuzuki [不機嫌なモノノケ庵 續] 第01-04話
Alternative Titles
English: The Morose Mononokean II
Official Title 不機嫌なモノノケ庵 續
Type TV Series, unknown number of episodes
Year 05.01.2019 till ?
The job of exorcists is to send yokai living in the mundane world for whatever reason back to the Underworld where they typically live. In order to repay his debt of one million "en" to master of the Mononokean Abeno Haruitsuki, Ashiya Hanae works as his employee, assisting him with exorcisms. One day, when the two of them return to the Mononokean after finishing a job, they receive an SOS from the Legislator, one of three major powers who govern the Underworld. They head to the Underworld immediately, where Ashiya gets caught up in an incident… The story of exorcist duo Ashiya and Abeno and the yokai resumes once again.
*Uploaded [email protected]https://animerss.com
*Do not simply copy and paste the download links to your site. (Thank you!)
いつもありがとうございます!
プレミアムアカウントの有効期限が切れたら、なるべく以下のリンクから新アカウントを購入して頂けませんか。
RapidGator -> https://rapidgator.net/article/premium/ref/22000
Aniemrssご支援いただき、ありがとうございます。
FREE DOWNLOAD/無料ダウンロード :
RG (RapidGator)
Fukigen na Mononokean Tsuzuki – 01 (AT-X 1280×720 x264 AAC).mp4
Fukigen na Mononokean Tsuzuki – 02 (AT-X 1280×720 x264 AAC).mp4
Fukigen na Mononokean Tsuzuki – 03 (AT-X 1280×720 x264 AAC).mp4
Fukigen na Mononokean Tsuzuki – 04 (AT-X 1280×720 x264 AAC).mp4