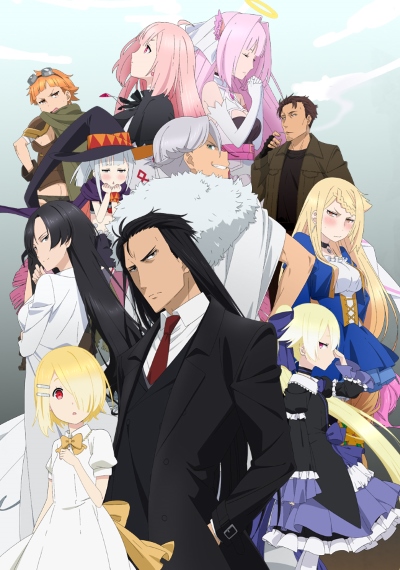 [TVRIP] Maou-sama, Retry! [魔王様, リトライ!] 第01-12話 全
Alternative Titles
English: Demon Lord, Retry!
Official Title 魔王様, リトライ!
Type TV Series, unknown number of episodes
Year 04.07.2019 till ?
Oono Akira is an average guy working for a company that's creating a new video game. He often plays as his character Mao (Dark Lord) while working on the game, but one day when he goes to log in he's suddenly transported into the game's world! To make matters worse, in-game characters begin traveling from far and wide to defeat him. He soon happens upon a young villager named Aku whom he saves from being sacrificed. Together with Aku, Mao begins stirring up trouble wherever he goes!
*Uploaded [email protected]https://animerss.com
*Do not simply copy and paste the download links to your site. (Thank you!)
いつもありがとうございます!
プレミアムアカウントの有効期限が切れたら、なるべく以下のリンクから新アカウントを購入して頂けませんか。
RapidGator -> https://rapidgator.net/article/premium/ref/22000
Aniemrssご支援いただき、ありがとうございます。
FREE DOWNLOAD/無料ダウンロード :
RG (RapidGator)
Maou-sama, Retry! – 01 (MX 1280×720 x264 AAC).mp4
Maou-sama, Retry! – 02 (MX 1280×720 x264 AAC).mp4
Maou-sama, Retry! – 03 (MX 1280×720 x264 AAC).mp4
Maou-sama, Retry! – 04 (MX 1280×720 x264 AAC).mp4
Maou-sama, Retry! – 05 (MX 1280×720 x264 AAC) v2.mp4
Maou-sama, Retry! – 06 (MX 1280×720 x264 AAC).mp4
Maou-sama, Retry! – 07 (MX 1280×720 x264 AAC).mp4
Maou-sama, Retry! – 08 (MX 1280×720 x264 AAC).mp4
Maou-sama, Retry! – 09 (MX 1280×720 x264 AAC).mp4
Maou-sama, Retry! – 10 (MX 1280×720 x264 AAC).mp4
Maou-sama, Retry! – 11 (MX 1280×720 x264 AAC).mp4
Maou-sama, Retry! – 12 END (MX 1280×720 x264 AAC).mp4