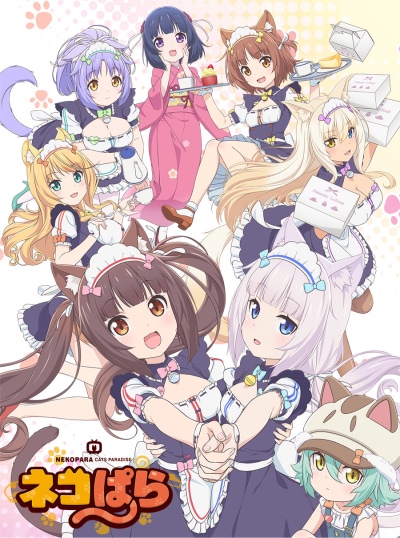 [TVRIP] Nekopara (2020) [ネコぱら (2020)] 第01-11話
Alternative Titles
English: Nekopara
Official Title ネコぱら (2020)
Type TV Series, 12 episodes
Year 09.01.2020 till ?
Minazuki Kashou, a son of a long line of Japanese confection makers, moved out to open his own patisserie "La Soleil". When unpacking his stuff, Kashou found two of the catgirls ("neko") that his family had been raising hiding in the boxes: Chocola and Vanilla. He tried to send them back initially, but they begged and pleaded until he gave in. Now they run La Soleil together. They spent some great time with the help of Shigure, sister of Kashou, and other catgirls in their family: Azuki, Maple, Cinnamon and Coconut.
One day, when Chocola goes out to run some errands, she meets a kitten. The story starts with their encounter…
*Uploaded [email protected]https://animerss.com
*Do not simply copy and paste the download links to your site. (Thank you!)
いつもありがとうございます!
プレミアムアカウントの有効期限が切れたら、なるべく以下のリンクから新アカウントを購入して頂けませんか。
RapidGator -> https://rapidgator.net/article/premium/ref/22000
Aniemrssご支援いただき、ありがとうございます。
FREE DOWNLOAD/無料ダウンロード :
RG (RapidGator)
Nekopara (2020) – 01 (AT-X 1280×720 x264 AAC).mp4
Nekopara (2020) – 02 (AT-X 1280×720 x264 AAC).mp4
Nekopara (2020) – 03 (AT-X 1280×720 x264 AAC).mp4
Nekopara (2020) – 04 (AT-X 1280×720 x264 AAC).mp4
Nekopara (2020) – 05 (AT-X 1280×720 x264 AAC).mp4
Nekopara (2020) – 06 (AT-X 1280×720 x264 AAC).mp4
Nekopara (2020) – 07 (AT-X 1280×720 x264 AAC).mp4
Nekopara (2020) – 08 (AT-X 1280×720 x264 AAC).mp4
Nekopara (2020) – 09 (AT-X 1280×720 x264 AAC).mp4
Nekopara (2020) – 10 (AT-X 1280×720 x264 AAC).mp4
Nekopara (2020) – 11 (AT-X 1280×720 x264 AAC).mp4