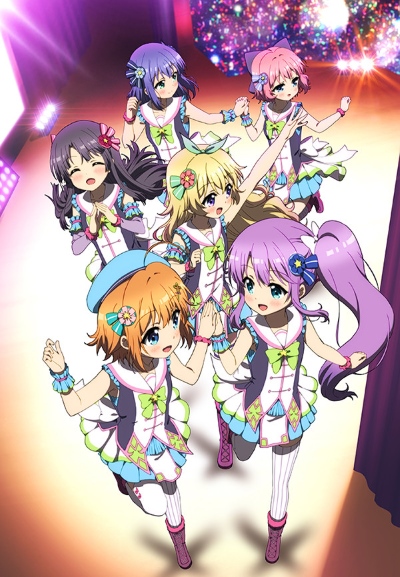 [TVRIP] Re:Stage! Dream Days [Re:ステージ! ドリームデイズ♪] 第01-12話 全
Alternative Titles
English: Re:Stage! Dream Days
Official Title Re:ステージ! ドリームデイズ♪
Type TV Series, 12 episodes
Year 07.07.2019 till ?
Young Shikimiya Mana once had big dreams, but she set those dreams aside once she reached middle school in order to live a normal life. When Mana joins the Singing and Dancing Club of Homareboshi Academy to help save the group from being shut down, her dreams of stardom are rekindled. She'll give it her all to win the Prism Stage competition and be named the top idol. With her friends beside her, there are no dreams too big!
*Uploaded [email protected]https://animerss.com
*Do not simply copy and paste the download links to your site. (Thank you!)
いつもありがとうございます!
プレミアムアカウントの有効期限が切れたら、なるべく以下のリンクから新アカウントを購入して頂けませんか。
RapidGator -> https://rapidgator.net/article/premium/ref/22000
Aniemrssご支援いただき、ありがとうございます。
FREE DOWNLOAD/無料ダウンロード :
RG (RapidGator)
Re Stage! Dream Days – 01 (MX 1280×720 x264 AAC).mp4
Re Stage! Dream Days – 02 (MX 1280×720 x264 AAC).mp4
Re Stage! Dream Days – 03 (MX 1280×720 x264 AAC) v2.mp4
Re Stage! Dream Days – 04 (MX 1280×720 x264 AAC).mp4
Re Stage! Dream Days – 05 (MX 1280×720 x264 AAC).mp4
Re Stage! Dream Days – 06 (MX 1280×720 x264 AAC).mp4
Re Stage! Dream Days – 07 (MX 1280×720 x264 AAC).mp4
Re Stage! Dream Days – 08 (MX 1280×720 x264 AAC).mp4
Re Stage! Dream Days – 09 (MX 1280×720 x264 AAC).mp4
Re Stage! Dream Days – 10 (BSFUJI 1280×720 x264 AAC).mp4
Re Stage! Dream Days – 10.5 SP (MX 1280×720 x264 AAC).mp4
Re Stage! Dream Days – 11 (MX 1280×720 x264 AAC).mp4
Re Stage! Dream Days – 12 END (MX 1280×720 x264 AAC).mp4