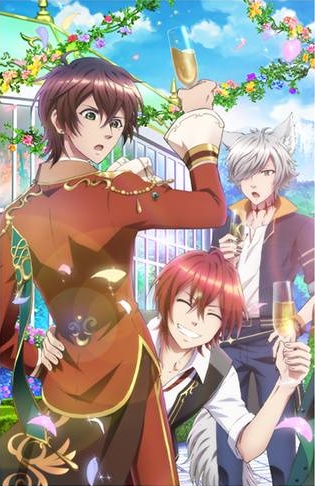 [TVRIP] Yume Oukoku to Nemureru 100 Nin no Ouji-sama: Short Stories [夢王国と眠れる100人の王子様 Short Stories] 第01-10話 全
Alternative Titles
English: Yume Oukoku to Nemureru 100 Nin no Ouji-sama: Short Stories
Official Title 夢王国と眠れる100人の王子様 Short Stories
Type Web, 10 episodes
Year 25.03.2017 till 23.12.2017
Tags game
A heroine who lived her every day one way or another is one day, suddenly lured into a different world. That world is the "Dream World" where dreams are people's life source. The heroine is the princess of this "Dream World".
The "Dream World" is currently being threatened by monsters that devour dreams called the "dream eaters" (yumekui). People deprived of their dreams, drifting in a sleep they can't wake up from. Many princes whose dreams were also stolen. A world heading towards destruction…
While becoming confused and sometimes almost disheartened, the heroine awakens the sleeping princes and recovers the dream world with them. Forgotten dreams, lost dreams, hidden dreams inside one's heart… They will certainly be of help to someone.
*Uploaded [email protected]https://animerss.com
*Do not simply copy and paste the download links to your site. (Thank you!)
いつもありがとうございます!
プレミアムアカウントの有効期限が切れたら、なるべく以下のリンクから新アカウントを購入して頂けませんか。
RapidGator -> https://rapidgator.net/article/premium/ref/22000
Aniemrssご支援いただき、ありがとうございます。
FREE DOWNLOAD/無料ダウンロード :
RG (RapidGator)
Yume Oukoku to Nemureru 100 Nin no Ouji-sama Short Stories – 01-10 (AT-X 1280×720 x264 AAC).mp4